INTERIM SALES
FAIR CO-OPERATION
We are experienced change management professionals who are unified by a passion for success with our clients. We think it is fair to talk about things with orientation towards solutions, simply with their true names, and to focus on what is truly important. With genuine co-operation, the commitment too will become exceptional, and many times we become a part of our client's operation. Sales are a common thing for everyone in the company and at the same time it is the heart of the company. A strong and healthy heart, Myyntipumppu™, makes it possible for our clients to achieve growth and the well-being of people. Sales are a precious thing for us!
LEADING – SUPPORTING – DEVELOPING – RECRUITING
We make the success stories of change happen together with our clients and with an appreciation for people. When directed correctly, people have an amazing power for change: emotion, sense, and energy, all of which are in right proportion. Together with you we decide what type of role we should take in order to guarantee success. We can lead or support the leadership with carefully chosen and timely focused actions. In development we are always supporting the leadership: with focus on people, technology, and/or processes.
WE EVALUATE THE BENEFITS
Goals are either realized or not realized through actions. In the end, the client's voice always determines your success. In a proper corporate culture every individual understands and wants to do their job for the best of the client. By measuring the influence of the actions we can assure the success of the needed changes. We make visible results happen for our clients, and the rewards are a better workplace and the clients who will recommend you.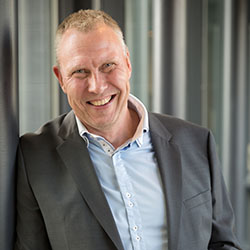 "LESS WHINING, MORE ACTION!"
Lauri Seppälä
Toimitusjohtaja